Grape Ape Diamond Blade
For any questions or bulk buying call (866) 971-3774
Regular price
Sale price
$127.50
Unit price
per
Sale
Sold out
Heavy-Duty Diamond Saw Blade
Engineered to withstand even the most demanding of projects, this saw blade is made with GE, best 30/40 mesh MBS 960-grade diamonds to deliver outstanding performance whether cutting through rebar, cured concrete or other similar masonry surfaces. Our blades are made to last and deliver clean cuts project after project. Whether you are looking for a cured concrete saw or a reinforced concrete cutting blade, the Grape Ape is the right blade for your next heavy-duty project. Our blades are versatile, strong and affordable on any budget. Shop our online selection and take advantage of our low prices and fast shipping.
Specifications
12mm Segment Height
High-Speed
Use Wet or Dry
Cutting Blade

general purpose, concrete, brick, block and similar masonry surfaces.
Bond

Soft & Medium Bond
Block, Heavy Wt. [36#]
Bluestone
Brick
Chattahoochee
Clay Pavers
Concrete, Cured
Concrete Pavers
Concrete Pipe
Fieldstone
Flagstone
General Purpose
Granite
Hard Stone
Limestone (dense)
Limestone (soft)
Marble
Masonry
Quarry Stone [soft]
Rebar
Reinforced Concrete
River Rock
Roots
Sandstone
Slate
Stone, Natural
Tarmac
Terra Cotta
Tile, Ceramic
Tile, Roof
Share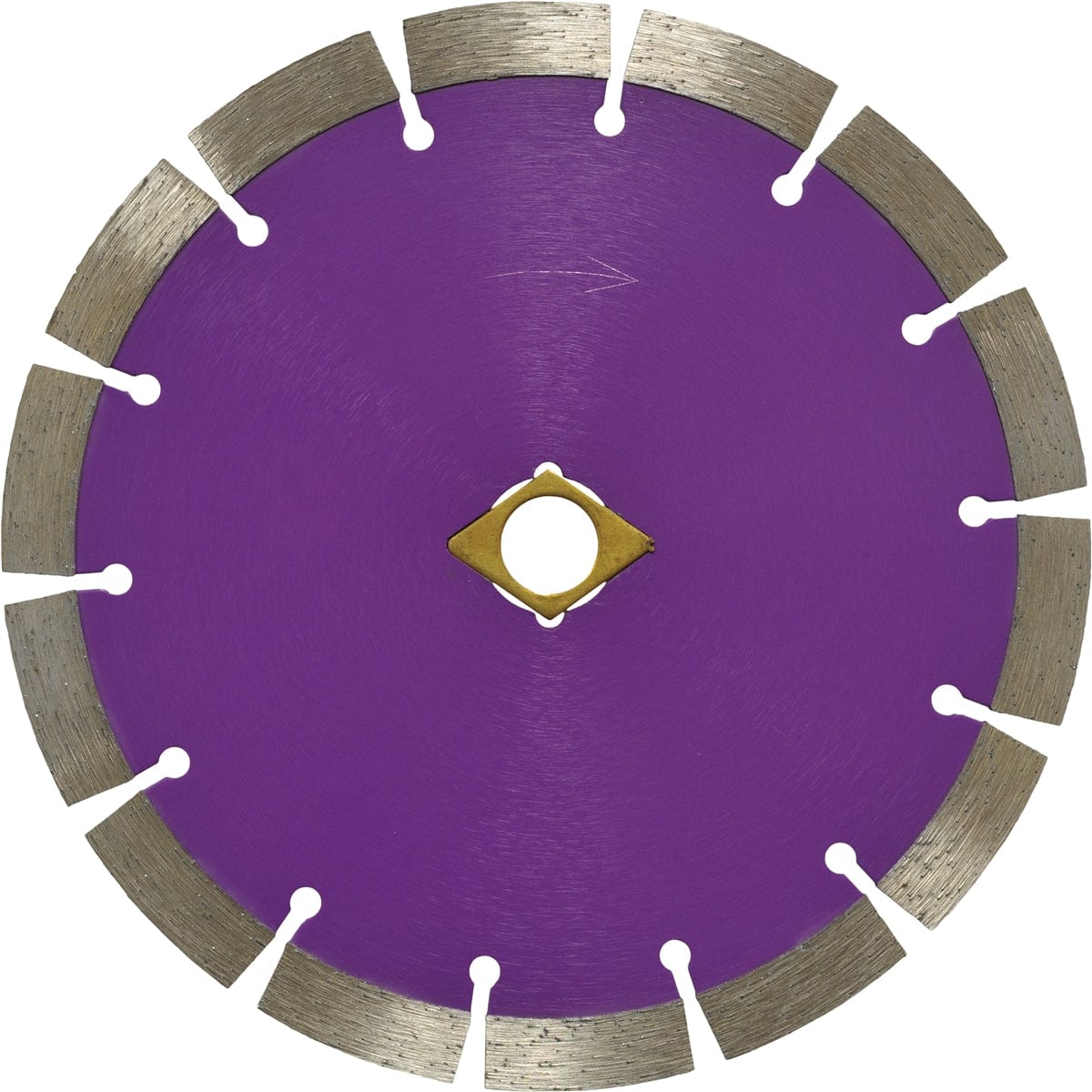 Concrete & Masonry Contractors
Let us help you with Bulk Diamond Blades - Save time and money when buying popular items like Core Bits, Cup Wheels, Diamond Saw Blades and more!
Learn More
SHIPPING CUT-OFF

Orders placed before 3 p.m. will be shipped out same-day or typically within 24-48 hours (M - F)

CUSTOMER SERVICE

We are available 24/7 to answer your questions and provide advice.