Hulk Signature Diamond Blade
For any questions or bulk buying call (866) 971-3774
Regular price
Sale price
$182.70
Unit price
per
Sale
Sold out
14-inch Diamond Saw Blade
The Hulk Signature diamond saw blade is a powerful blade for wet and dry cutting of asphalt, green concrete, limestone, Terra Cotta and much more. The Hulk diamond saw blade lives up to its name with the ability to cut through a wide range of materials while easily outlasting the competition. This blade features a unique Undercut Protection System with C3 carbide inserts that cut and clears debris in a single motion. The Hulk Signature blade is designed for low HP walk behind saws and is perfect for jobs big and small. If you're a contractor looking for a saw blade for all your toughest applications, the Hulk Signature diamond saw blade is the one for you!
The Hulk Signature segmented saw blade is durable, versatile and built to withstand frequent, rugged use. This blade is easy to use and lets you work smarter, not harder.
Specification 
10mm Segment Height
High-Speed
Use Wet or Dry
Cutting Blade

asphalt, green concrete & light weight block.
Bond

Hard Bond
Asphalt
Block, Light Wt. [23#]
Concrete, Green
Flint
Limestone (soft)
Sandstone
Terra Cotta
Tile, Roof
Share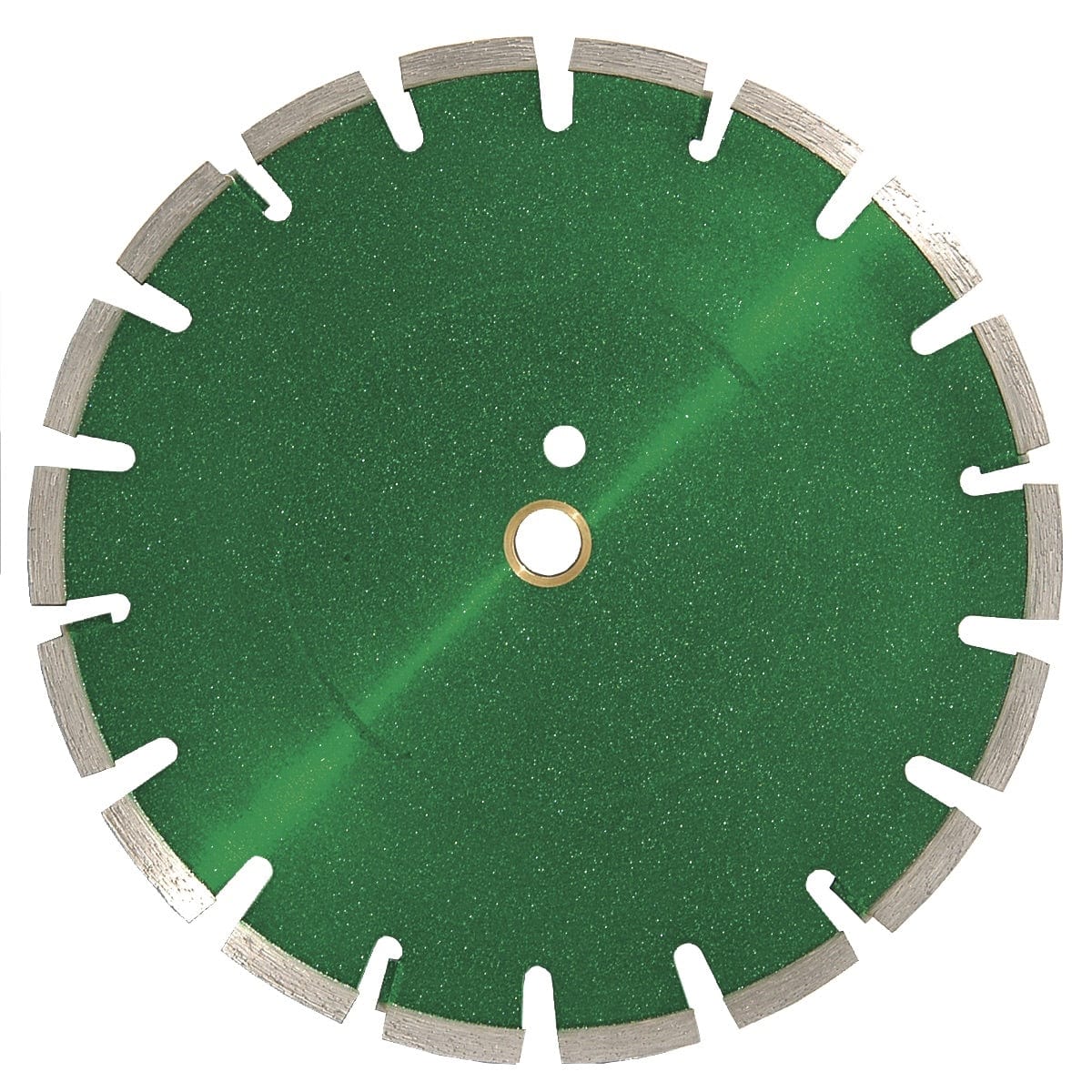 Concrete & Masonry Contractors
Let us help you with Bulk Diamond Blades - Save time and money when buying popular items like Core Bits, Cup Wheels, Diamond Saw Blades and more!
Learn More
SHIPPING CUT-OFF

Orders placed before 3 p.m. will be shipped out same-day or typically within 24-48 hours (M - F)

CUSTOMER SERVICE

We are available 24/7 to answer your questions and provide advice.